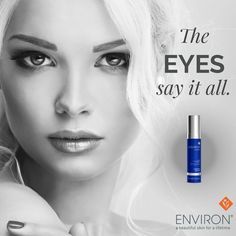 ENVIRON


YOUR SKIN REBORN
​Vitamin A; the key ingredient of every Environ facial.

​- Keeps skin healthy
- Combats ageing
- Promotes skin
- Naturally  moisturising
- Radiant glow
- Strengthens skin
- Firming
- Stimulates production of collegen 
- Supports skin's immune system and helps prevent breakouts
- Assits in reducing the development of potential skin cancers, giving you greater peace of mind.
 
With these amazing benefits and Environ's industry leading Vitamin STEP-UP SYSTEM™, skin can be reborn and look healthy and beautiful for a lifetime.

​Active Vitamin Facial
Leaves skin radiant and dewy
3 areas |35
10 areas |55

​Cool Peel |55
Specific for skin problems, pigmetation and damaged skin.   Gently peels to destroy bacteria, removes dead skin cell, calms skin and restores hydration and smoothness.

​Focus Frown Treatment |45
Using unique serums this highly effective treatment targets the same chemical reaction as injecables.

Power Collagen Facial |55
Peptide packed treatment to boost collagen production resulting in plumper more radiant skin. Perfect for mature skin and photodamaged complextions.

HydraBoost |60
Perfect antidote for dry lackclustre skin. Plumping and firming uing hyaluronic acid which is able to hold 1000 times it's own weight; results moisturised glowing skin.

CST
Collegen Stimulation Therapy Medical Needling 
Using a roller with needles that pierce the dermis, this in turn generates collegen and elastin and releases growth factors.
Achieves incredible results especially for Fine lines & Wrinkles, Acne & Scarring, Stretch Marks
Uneven skin tone, Slackened skin.
1 x treatment | 250     Course of 3 | 650     Course of 6 |1200​
Red Thread Vein Removal
55% of us have them! This miracle machine is the most effective available
Non Laser. Non IPL. Non electrolysis.

INSTANT RESULTS.

30mins | 35
​

​Micro-Dermabrasion by Crystal Clear

Instantly beautiful rejuvenated skin can be yours with Crystal Clear. The treatment and product range has reinforced it's position as
"the celebrities' favourite treatment!" 'Micro-Dermabrasion' a resurfacing skin treatment for fine lines wrinkles and problematic skin
​
Mini MDA |25      Classic MDA | 55